PRESA Kids!
PRESA BJJ offers a unique, exciting and practical way for children and teens to learn self-defense, improve their fitness level, and gain self-confidence.
This age group learns the basics of building a great foundation to Brazilian Jiu-Jitsu. The basics are taught with a multitude of repetition in this unique class. The kids are required to focus on using "Common Sense BEFORE Self-Defense". This class is high energy, which focuses on exercising, drilling and rolling (Sparring). The NO BULLYING system is in full effect during this class, that way every child is focusing on learning in a comfortable environment without fear.
The Bully Prevention class is a popular class that has the main foundations on conquering the "BULLY". Muay Thai, Wrestling, BJJ and Strength & Conditioning are taught in this class. Every circuit is taught by an educated athlete. A mouth piece and gloves are mandatory for this class.
If you're reading this and want to give your child a chance for a FREE WEEK, all they need is:
Bottle Water
Shorts and Shirt
Trimmed nails
A GREAT ATTITUDE!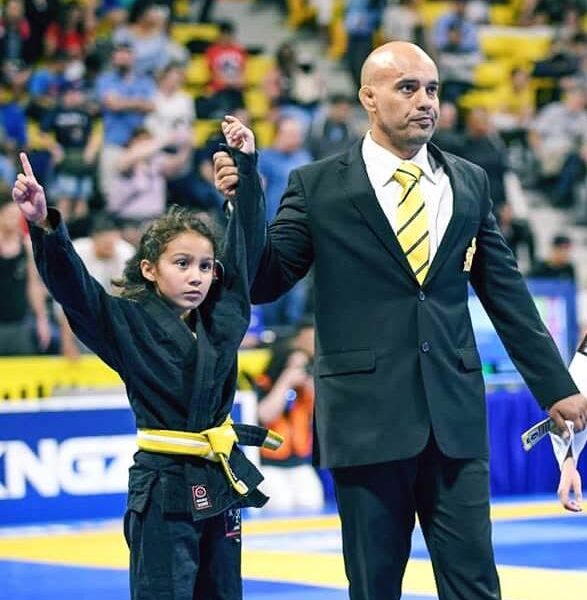 Dear Parent,
The fact that you are reading this tells me you want the very best for your child. Here are some questions to consider:
1. How are you preparing your child for the challenges of our fast paced 21st Century?
2. How do you teach your child about having a positive attitude?
3. How do you teach him/her to be self- motivated, set and attain goals, learn how to concentrate and focus?
Unfortunately, these skills are not taught in our schools, in community organizations, or anywhere else. These life skills, if taught at a young age, can have a tremendous impact on your child's life and determine their level of success in life.
Through the years as an instructor, I have witnessed first hand how martial arts can change a child from being shy and lacking self confidence to outgoing and confident. I have also observed other children learn how to focus and concentrate all while having fun and getting their recommended daily physical activity.
Childhood is the most important years because it is during this time that they can be molded into the kind of person you would like them to be as an adult. The life skills taught in our academy will make a positive impact in the life of your child for many years to come.
I look forward to meeting with you and taking part in molding your child to be the best he/she can be.