PRESA has been educating South Texas since 1995:
Brazilian Jiu-Jitsu, BJJ, has been used over and over again by both world class champions and ordinary students to win their fights. BJJ provides fighters with ground-fighting skills necessary to defeat their opponent; it is the foundation of many professional fighters because many of these fights will end up on the ground at some point. The fighter with jiu-jitsu background training will have an advantage over the fighter with no jiu-jitsu training.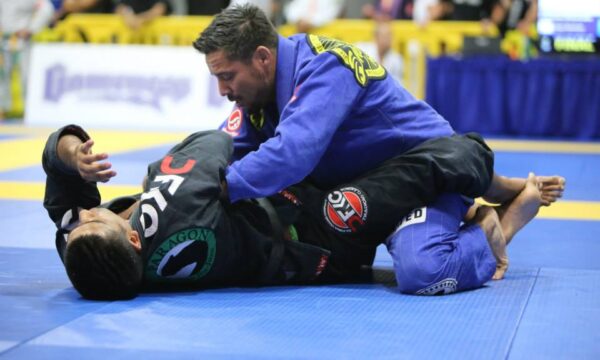 At PRESA, Brazilian Jiu-Jitsu is our specialty.
Brazilian Jiu-Jitsu for men & women is based on leverage and technique and does NOT require strength, speed, or coordination. As the public's interest in ground fighting has grown, so has the demand for instruction. Brazilian Jiu-Jitsu is the fastest growing Martial Art to date. Many students are forced to travel great distances, or worse, learn from other styles of Martial Art with no rank or knowledge of Brazilian Jiu-Jitsu. Now is your chance to learn in your hometown! Come see why many are talking about Presa BJJ being the most "Intense" and "Practical" Martial Art in Corpus Christi!
Our unique PRESA training regimen:
1st part of the class consists of an intense body weight and calisthenics training. We focus on getting your body in shape and cardiovascular system running smoothly. Trust me your heart will thank you later! This part of class is why the public has been saying PRESA BJJ is the most intense martial arts academy in Corpus Christi!
2nd part consists of wrestling and judo takedowns. Remember all fights start from a standing position and so should the training!
3rd part of the class consists of self-defense and all levels of Brazilian Jiu-Jitsu. Practice makes permanent so I am very big on repetition. My students will have a better understanding on the technique demonstrated for that day. This is where the fun begins!
Last part of class consists of physical submission grappling or as some would say "Open Mat". Students either practice position or submissions technique taught that day or from a previous class. Every student will train at the level that they feel most comfortable grappling at.
NOTE* Class is subject to change due to upcoming tournaments which means training will get a little more intense! Students are encouraged to compete but not required.
PRESA Academy:
As a PRESA team member, you are affiliated with World Class Coaches. Our students' track record speak louder than words about PRESA's coaching style.
Of course, having a well-equipped academy helps make training easier. Our academy includes: